Netflix + Chill
By Julia Bailey
March 29, 2019
In 2018, 495 original scripted shows were released. And that's just scripted, it doesn't even include your favorite Real Housewives franchise. With almost 500 shows to pick from, the endless scroll is real. While we love other streaming services like Hulu and Amazon, which have brought us amazing shows (we're looking at you Shrill and The Marvelous Mrs. Maisel) we decided to stay with the OG streaming service and have rounded up some of our favorite Netflix shows along with essential viewing apparel, snacks, and more to go with your favorite or soon to be favorite show.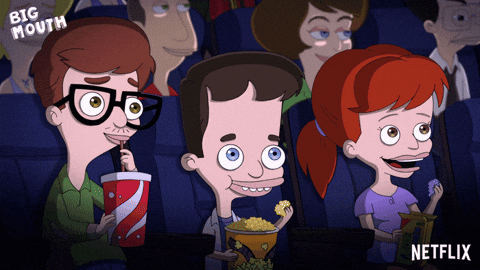 If you want to confront the horrors of puberty with humor, then this show is for you. Big Mouth follows Andrew and Nick as they enter puberty and have to deal with hormones, shame, depression, and more. In all seriousness, listening to Maya Rudolph, as the Hormone Monstress, say bubble bath is essentially its own form of self care. Seasons 1 + 2 are streaming now. Be sure to check out the Valentine's Day special as well.
Pair with: The Lavender Foaming Relaxing Bath from Kiehl's and the Purifying Mask from Caudalie to deal with any breakouts you might get from relieving the awkwardness of puberty. Step up your Netflix snack game with the Snack Stacker from Chelsea Market Baskets.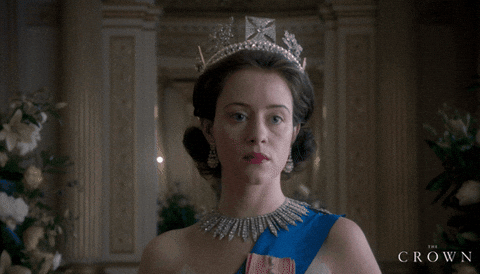 If you are obsessed with all things royal or are anxiously awaiting the birth of Meghan and Harry's baby, then this is the show for you. Take a peek into the life of Queen Elizabeth II and see how she navigates her role in Buckingham Palace. Seasons 1 + 2 are streaming now. Our office is particularly excited for season 3 where Oscar winner, Olivia Coleman, will be taking the crown from Claire Foy and portraying the Queen.  
Pair with: Sip on some tea with honey from Zach and Zoe Sweet Bee Farm and slip on this PJ set from Eberjey that is fit for a Queen. They might not be the crown jewels, but the Elisabeth Ring and Kate Ear Cuff from ANNA will add a subtle royal feeling to any look.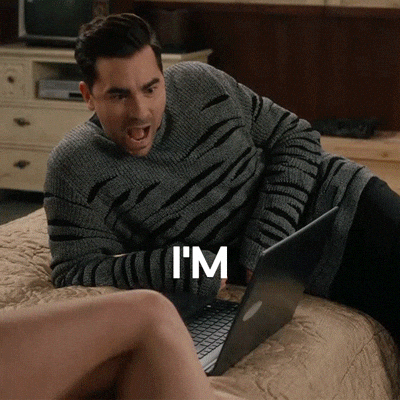 If you like wigs, lovable misfits, and Canadians then this is the show for you. This isn't a Netflix original, but it's honestly too good to not to be included on this list. Schitt's Creek follows the Rose family, Johnny, Moira, David, and Alexis, who lose their entire fortune thanks to a shady business manager. They have to leave their life of luxury for a small town that Johnny bought as a joke for David's birthday years ago. This Canadian sitcom will warm your heart and has some of the best character development on TV and streaming platforms right now. Seasons 1-4 are available.
Pair with: While it might not be a three piece suit that Moira wears to bed, this set from rag + bone is just as good. Nibble on some Seed + Mill halva and throw on this sweatshirt from rag & bone that is so cute and comfy even David won't say "ewwww".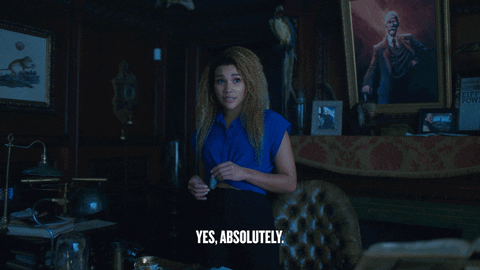 If you like superheroes, but need a break from the never-ending Marvel content, then you should be watching this quirky show. Season 1 follows a dysfunctional family of superheroes as they reconnect after their father's death. They have to work through the emotional trauma of being treated more like science experiments than kids while trying to stop the impending apocalypse. Sounds easy. Season 1 is streaming now.
Pair with: Apparently, no one has a cell phone on this show, so snack on a Rotary Phone chocolate from Li- Lac Chocolates and put on this pajama set from Diane von Furstenberg.
Check out all of the goods at Swing into Spring on April 25 and shop district-wide sales at over 30+ retailers.